The Impact of Risk Based Monitoring from the Site Perspective
Risk Based Monitoring from the Site Perspective
Most site personnel have been exposed to the term risk based monitoring (RBM). But what is meant by RBM and where did the term come from. In addition to explaining the definition and rationale for RBM, this presentation will demonstrate how it will be implemented by Sponsors and what the downstream effects will be to sites. Lastly, the presentation will provide insight into what sites need to do to best prepare for this new monitoring paradigm.
This is a 60 minute internet media player video of a voice over slide show. A quiz concluding the presentation will summarize the topic and evaluate your understanding of the material.
LEARNING OBJECTIVES
At the completion of the webinar, participants should be able to:
Understand the rationale for changing the fundamentals of the monitoring process
Describe what is Risk Based Monitoring
Recognize how Risk Base Monitoring will affect the Site
Identify current Site processes that will need to be altered to accommodate Risk Based Monitoring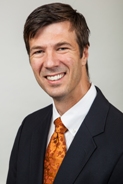 James Simmer BSN, MBA
President and Founder
Jim Simmer is President and Founder of Research Answers. A clinical research consulting company that specializes in innovative solutions that benefit both Sponsor and Investigative Sites. He has over 13 years experience in clinical research and a MBA from Temple University. He built Research Answers on the foundation of personalized, well planned, and dedicated delivery of services.
Prior to founding Research Answers, Jim held diverse management positions for both pharma companies and research sites that has allowed him to gain a unique perspective in the Industry. A frequent lecturer on advanced site management topics, he has been a presenter at the Association of Clinical Research Professionals Global Conference and a speaker for the Society of Clinical Research Associates (SOCRA).
$i++ ?>
Components visible upon registration.